HypnoFit
®


Certified Trainer
Elevate your profile as a wellness leader and empower therapists around
the world as a certified trainer of the HypnoFit® Therapy Systems.
See if the HypnoFit® Certified
Trainer Program is a good fit for you.

Recognized
Continuing
Professional
Development
Become A Wellness Industry Leader
You're a successful therapist, but you're getting tired of being stuck in the clinic. You don't want to do it alone anymore.  You're looking for a tribe, and an opportunity to play bigger, and transform more lives.

Take the next step in your wellness career, supported by two leaders who have achieved international success.

As a HypnoFit® Certified Trainer, you'll be teaching the next generation of hypnotherapists how to get real results with our pioneering HypnoFit® Therapy Systems.

Join us on our mission to make hypnotherapy the go to profession for life's challenges, not the option of last resort.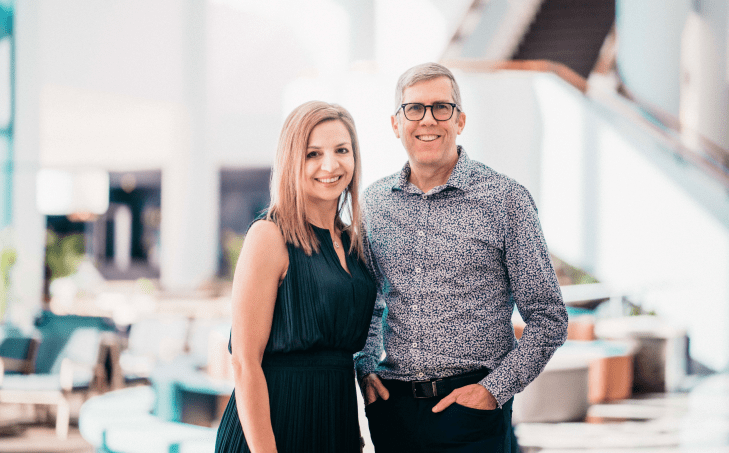 A completely 'Done for you' training system with expert coaching & mentoring
The HypnoFit® Certified Trainer program is a comprehensive training system that equips you to deliver the HypnoFit® Success System to clients around the world.

It consists of a license to access the acclaimed HypnoFit® Therapy Systems; advanced instructor training and resources to deliver engaging live or virtual retreats; and a proven sales system that empowers you to sell consistently.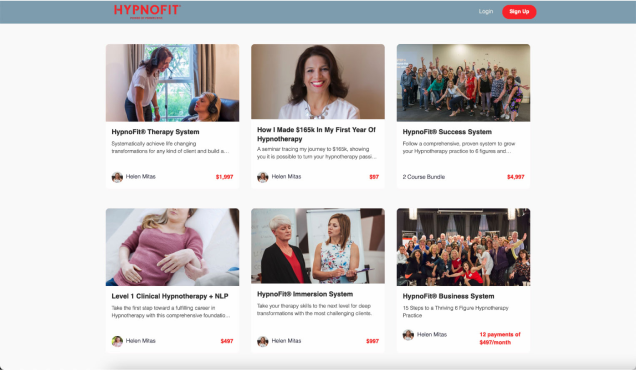 HypnoFit® Therapy Systems
The HypnoFit® Therapy Systems have been the key to HypnoFit's rapid growth and global expansion. They consistently produce transformational results for clients, for all kinds of presenting issues.

As a HypnoFit® Certified Trainer, you will be instructing therapists in the use of these groundbreaking systems, and as such, have an 'all access pass' to some of the most powerful hypnosis methodolgies in existence.
Advanced instructor training
HypnoFit® Certified
Instructor Training
Of course, great content is only one part of the equation. To truly empower your students, you need to be a great instructor. You need to manage group dynamics, maintain energy levels and create engagement.

We are going to 'train you to train' so that you can teach anything, using advanced adult learning principles.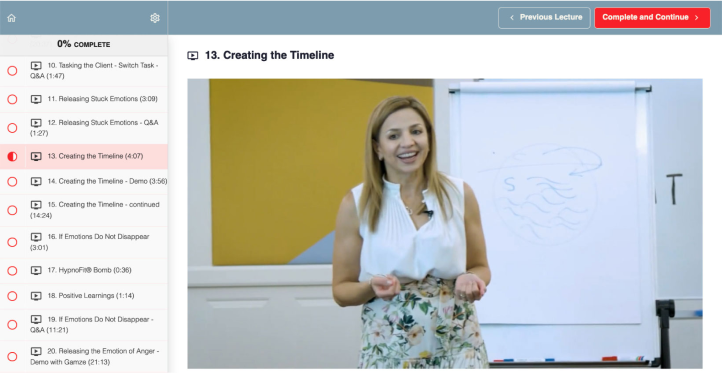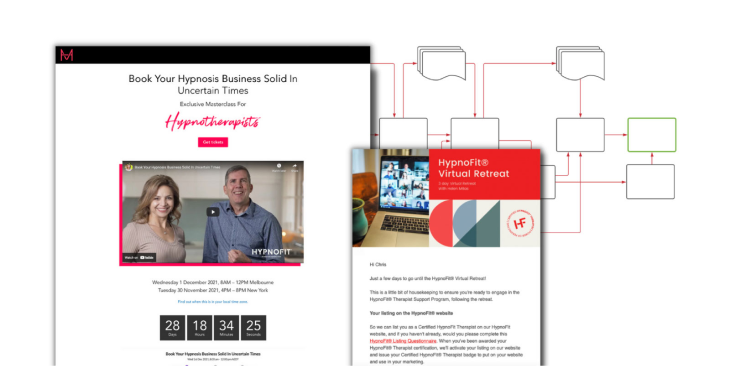 When you join the HypnoFit® Certified Training Program, you're not just getting access to world class therapy resources, you'll also get access to our proven sales system.

We'll provide you with all the templates and instruction to build a repeatable sales engine to reliably fill your retreats with quality clients.
Become a wellness leader with support and mentoring from the experts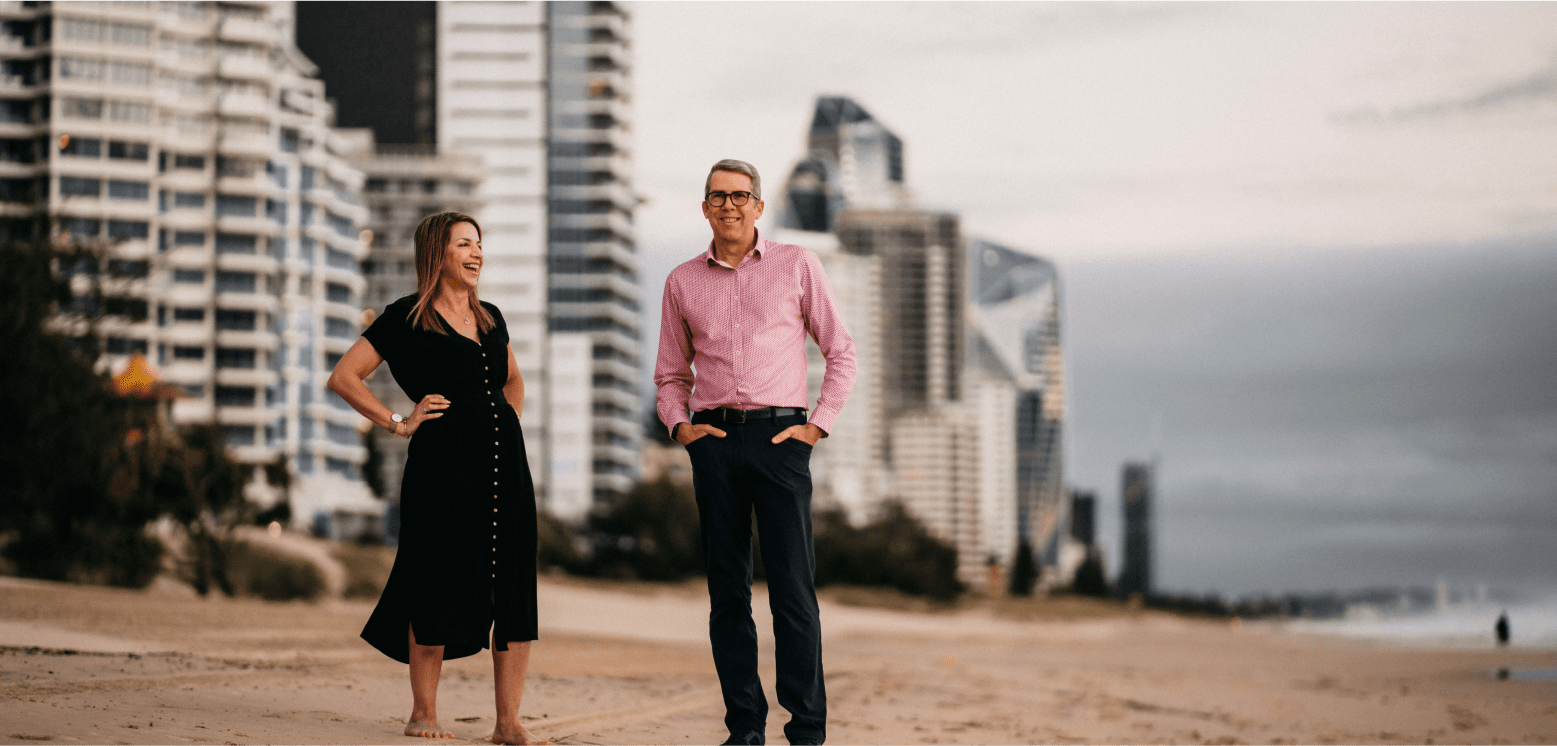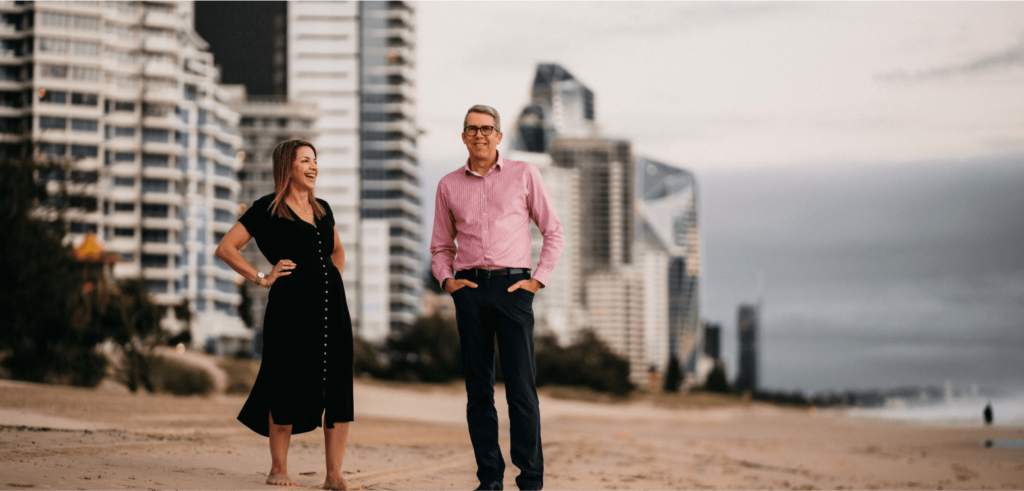 Global Hypnotherapy Leader, Author, Founder of HypnoFit®
Helen Mitas is the founder of the world's first global Hypnotherapy clinic, HypnoFit®, with 13 Hypnotherapy clinics in Australia, New Zealand & the United States.

Helen was awarded Hypnotist of the Year 2018 by the Mid America Conference in Chicago. Helen has presented and trained therapists in the HypnoFit® Success System across the globe from New York to London.

There are 3,000 Hypnotherapists from over 20 countries who are now Certified HypnoFit® Therapists & Partners.
Wellness Futurist, Author, Director of HypnoFit® Global
Marcus's mission is to move the world to wellness by teaching empowering and educational information to wellness practitioners and clients. As the author of The 3 Minute Coach, a speaker and wellness futurist with over 2 decades of experience in the wellness industry, he knows the wellness business inside and out.

Marcus knows what methods are sustainable and what training is simply hot air. Now, he wants to help you unlock your potential to become the powerful, impactful and profound wellness leader he knows you're capable of being.
Teach highly acclaimed, proven Therapy Systems that get rave reviews, internationally.
More than 3,000 therapists In 15 countries use our HypnoFit® Therapist System.

We've helped thousands of therapists around the world to turn their hypnotherapy passion into a business that delivers the lifestyle and professional success of their dreams.

Our HypnoFit® Therapy System provides a structured, step by step approach to grow your hypnotherapy business, without the trial and error.
"The training has taken my skill set to a whole other level. The way you conducted the training gave us plenty of time for questions and ensured we didn't go off on tangents. I love the methodology and the structure to help ensure our collective successes."
Michael Zienow
Melbourne, Australia
"I'm so incredibly thankful right now. I've never been this booked out. My November has been fully booked and today I had 3 new clients come on board - 2 for 16 sessions and one for 12 sessions. December is now almost all booked up. How can it get any better than this?"
Vanessa Searle
Brisbane, Australia
Step up and realise
your potential!
The HypnoFit® Certified Trainer Program is a serious opportunity for the right person to train our renowned HypnoFit® Success System and start building an international profile. Let's talk!