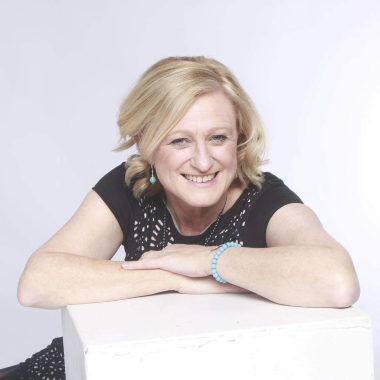 Certificate I in Clinical Hypnotherapy & NLP
Certified HypnoFit® Therapist
Area of expertise: Using Hypnotherapy and mindset to overcome stress, tension & anxiety
Location: Melbourne, Australia
Now working part time hours for a full time income
When Christine Stow completed her first hypnotherapy certification in May of 2020, she already knew where her services were needed. As a caregiver and a politically active citizen, she understood the draining demands those activities put on women. She wanted to help those who cared for others develop the tools to recover from burnout and take better care of themselves.
Christine uses a combination of hypnotherapy and mindset to help clients overcome stress, tension and anxiety. Through exercises that include visualization, she works with clients to see and put into effect the outcomes that they desire.
Christine had a strong vision. She wanted to give carers, professional women, and those active in politics and activism the coping tools they needed. But, she lacked a defined pathway to help the people who she most wanted to help: women suffering from stress and burnout. She knew she needed to create a sustainable business so that she could provide the services her community needed.
Within days of completing her first HypnoFit Virtual Retreat and Hypnotherapy and NLP certifications, Christine was booking her first clients. Christine credits Helen's training with her increased confidence and her strong results. Christine says that Helen expects the best of her students, and they rise to the expectation. The courses are easy to follow, with everything set out step by step. And, the community around HypnoFit is strong and supportive, giving participants a great place to grow.
Since working with Helen, Christine has written a book, been elected to local government, stood in a federal election and has worked with many clients. She guides clients who are dealing with professional, personal or political burnout, helping them reduce anxiety, and release stress and tension.
The things that she's learned as a therapist have even helped in her personal life. Christine is learning that the work that she does with her clients reflects back and helps her grow, as well. She says she's even lost weight and feels better and more energetic.
Christine's energy and momentum only continue to flow. She is looking forward to designing retreats for corporate women to relax and learn techniques to overcome anxiety and stress in the workplace. She is also working on a series of live workshops that she will offer locally in her community.
"I wanted to find someone who
believed that I could rather than tell me
I couldn't. That's when I found Helen."
10 minutes with Christine
What are your areas of expertise?
Using Hypnotherapy & Mindset to Overcome Stress, Tension & Anxiety.
I work with carers of children with disabilities, professional women who have become carers, women in corporate professional or politics suffering burn out & anxiety.
What results do you get for your clients?
I help them reduce tension, stress & anxiety by visualising their ideal outcome.
What are you best known for?
I'm best known for helping carers, fearlessly stepping up to create – getting stuff DONE, standing in state & federal elections, a special school, cafe for people with disabilities & support groups.
When we first met you, how was business?
I wasn't doing anything – I had no paying clients.
What did you want to achieve?
I wanted to create a sustainable business so I can continue to serve women who need my expertise – carers and women in corporate. But I had no clearly defined pathway to help the people who I most wanted to help – women suffering stress & burnout.
What made you decide to work with us?
I love Helen…. can I say that? I worked with Helen as a client, after someone told me that, as a Carer I could not work. I wanted to find someone who believed that I could rather than tell me I couldn't. That's when I found Helen. After working with Helen, I have written a book, elected to Local Government & stood in a Federal Election. If Helen can get those results for me – then I want to recreate those results for others.
What really stood out for you?
I learned some amazing, amazing hypnotherapy Techniques.
What advice would you give to someone considering working with us?
Helen expects the best of her students & we rise to the expectation. Everything is set out to follow step by step – I really liked the workbooks that you get. It makes it easy to go back to. And I love the Community Helen has created & the camaraderie.
Immediately after completing the Certificate I worked with clients within days. My energy and momentum has kept flowing since. I feel awesome! I've lost weight too as a result of the work I am doing WITH clients! Your work reflects back to you as well.
I plan to run live workshops locally and retreats for Corporate Women to relax and learn techniques to overcome anxiety & stress in their workplace.
Let us recommend the
perfect program for you
Tell us about your goals and
challenges and we'll recommend the perfect program to
grow your business.