Book Your Hypnosis Business Solid In Uncertain Times
Exclusive Masterclass for
Wednesday 6 October 2021, 8AM – 12PM Melbourne
Tuesday 5 October 2021, 5PM – 9PM New York
What You'll Learn At The Virtual Masterclass
I'm so incredibly thankful right now. I've never been this booked out. My November has been fully booked and a few days ago I looked at my calendar for Dec and thought - hmm... a few spaces available. Well, I had a number of people contact me since then and had 2 calls today and just had 3 new clients come on board today, 2 for 16 sessions and one for 12 sessions. My December is now almost all booked up. How can it get any better than this?
I just received a feedback survey I sent to a client who recently a program to reframe negative emotions. It was the most AMAZING feedback imaginable! She even mentioned having a band-aid approach previously but this program got to the root of the issue. Her feedback was literally almost word for word exactly what this program is. Thank you Helen Mitas for such an incredible training!
I just sold my first program for $2100. It was so easy! I wish I had been doing this 2 years ago. Thanks Helen!
Excited for a new client today - 8+ sessions - Expert Hypnotherapist System along with Virtual Gastric Bypass. On her way out she said, "I am SO excited to do this". I love making people happy!
I have been absolutely smashing out packages and clients left, right and centre. I'm seeing around 14 a week for timeline alone. Word's quickly spreading and my husband wants to get trained up too. Business is booming and life is wonderful. Thank you beautiful Helen for all you have opened my eyes to.
My Square (credit card sales) account tells me that in the last 30 days, my sales have increased 312%!! I truly believe that when you 'throw your hat over the wall' the Universe conspires to support you in reaching your goals!! Thank you Helen Mitas!
I added your system to my practice exactly on 8 December 2020. I asked the universe i would sell at least a program a week on top of my actual clients. We are 4 months in and you know what? I'm selling between 1 and 3 programs per week! I'm fully booked until June! It's amazing!
So after doing the Expert Hypnotherapist System workshop with Helen Mitas first weekend in December, I said to myself I need to earn $2599 before the end of December (no idea where the number came from) and this week I have new new clients booked in, two $800 packages and one $1200.
Within a matter of 2 weeks I had booked 4 programs at substantial rates - a much better result than I'd normally manage, which is to book a couple of sessions for a particular issue. Thanks Helen!
Thanks Helen for everything - I made over $6K today on two programs, and one is my first 18 week program - I'm very happy. To put it in perspective, this is nearly twice my salary I was getting in my old corporate job per month, which I worked 160 hours and today's revenue is for 33 hours - livin' the dream!!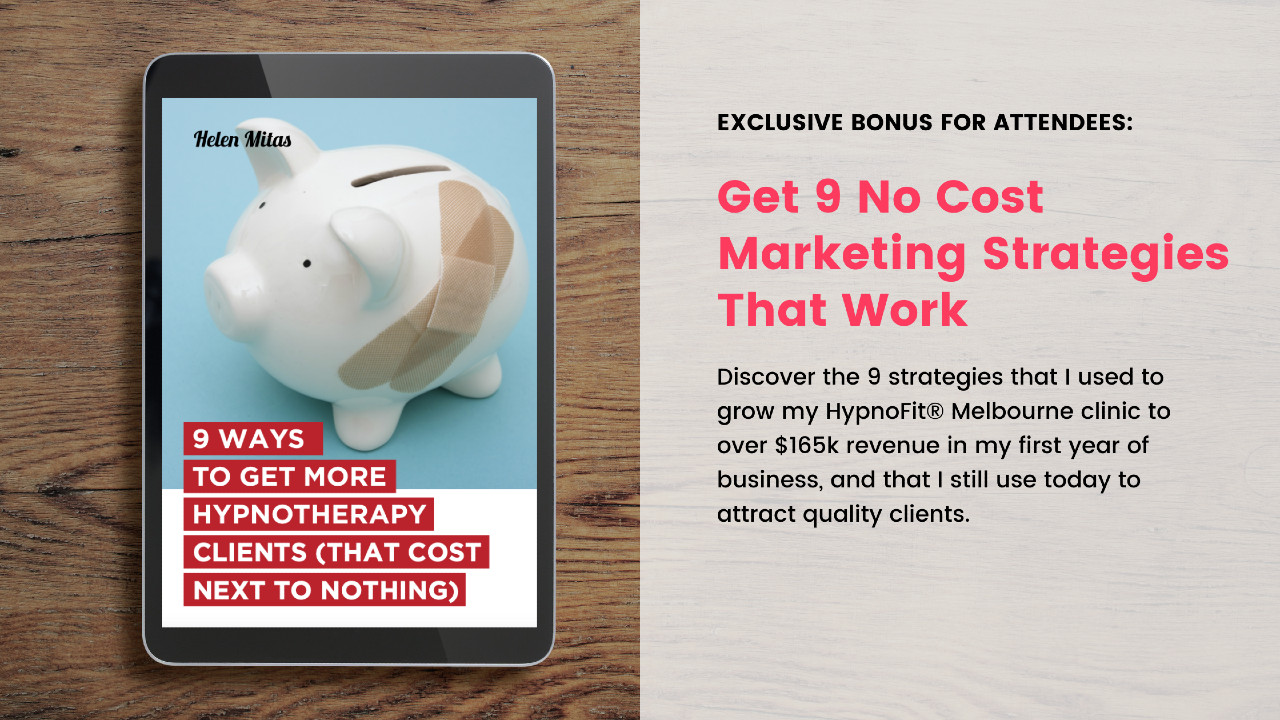 Claim Your Spot For This Important Masterclass
Wednesday 6 October 2021, 8AM – 12PM Melbourne
Tuesday 5 october 2021, 5PM – 9PM New York
Global Hypnotherapy Leader, Author, Founder of HypnoFit®
Helen Mitas is the founder of the world's first global Hypnotherapy clinic, HypnoFit®, with 13 Hypnotherapy clinics in Australia, New Zealand & the United States.
Helen was awarded Hypnotist of the Year 2018 by the Mid America Conference in Chicago. Helen has presented and trained therapists in the HypnoFit® Success System across the globe from New York to London.
There are 3,000 Hypnotherapists from over 20 countries who are now Certified HypnoFit® Therapists & Partners.
Wellness Futurist, Author, Director of HypnoFit® Global

Marcus's mission is to move the world to wellness by teaching empowering and educational information to wellness practitioners and clients. As the author of The 3 Minute Coach, a speaker and wellness futurist with over 2 decades of experience in the wellness industry, he knows the wellness business inside and out.
Marcus knows what methods are sustainable and what training is simply hot air. Now, he wants to help you unlock your potential to become the powerful, impactful and profound wellness leader he knows you're capable of being.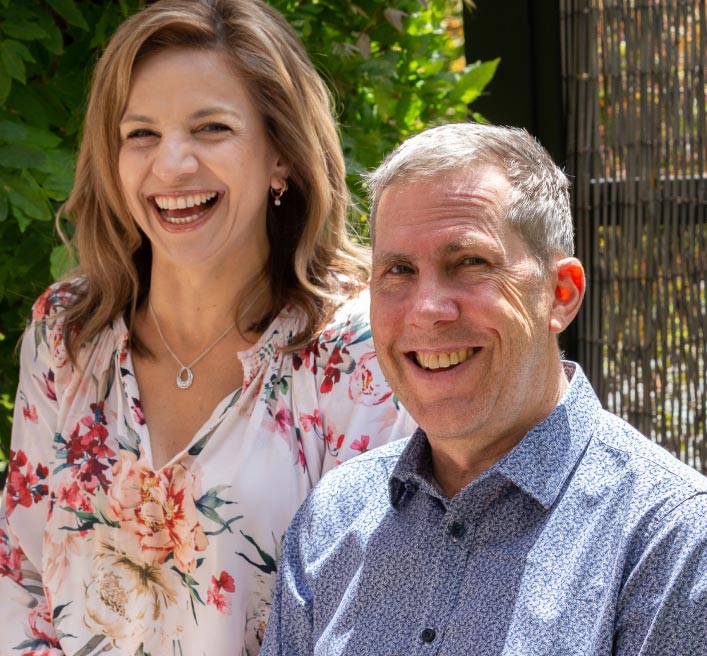 Get better results and attract more clients
This Masterclass is for hypnotherapists of all levels – from new graduates to experienced practitioners. Shift your mindset about the unlimited possibilities of a profitable Hypnotherapy business and discover the tools and techniques for attracting a consistent flow of quality clients.