Book Your Hypnosis Business Solid from your Soul
An exclusive live masterclass for heart-based hypnotherapists that are ready to create sustainable 10k-20k months using a mixture of practical business systems and soul-based business techniques. 
In this 4 hour training, we'll share the key tools we've used in our business to achieve life-changing transformations with our clients while feeling deeply connected to our mission and purpose.
Tuesday 7 June 2022, 8AM – 12PM Melbourne
Monday 6 June 2022, 6PM – 10PM New York
Get ready to shift from uncertainty into aligned purpose.
What if we told you that…
Aligning with your soul and honouring your intuition are the most impactful steps you can take toward a successful business?
And that manipulative fear-based marketing is a thing of the past…
That you can have a thriving 6 figure hypnotherapy business that ignites your vital energy instead of depleting it.
In this new world, the way we do business has changed…
Step into your unlimited potential and join our Masterclass: Book Your Hypnosis Business Solid from your Soul
This Masterclass is for you if…
We get it.  We've been there.  And we can help.
In the live Masterclass, you'll learn...
You were called to hypnotherapy for a reason, and you have more potential than you know. The only things missing are the practical tools & energetic framework that'll allow your business to thrive.
Join us in the Book Your Hypnosis Business Solid from your Soul Masterclass
And harness your soul's essence to create the impact you were made for.
My November has been fully booked and I just had 3 new clients come on board today, 2 for 16 sessions and one for 12 sessions. My December is now almost all booked up.
I just received the most AMAZING client feedback. Thank you Helen Mitas for such an incredible training!
I just sold my first program for $2100. It was so easy! I wish I had been doing this 2 years ago. Thanks Helen!
Excited for a new client today - 8+ sessions. On her way out she said, "I am SO excited to do this". I love making people happy!
I have been absolutely smashing out packages and clients left, right and centre. I'm seeing around 14 a week for timeline alone.
My Square account tells me that in the last 30 days, my sales have increased 312%!! Thank you Helen Mitas!
I added your system to my practice exactly on 8 December 2020. We are 4 months in and I'm selling between 1 and 3 programs per week! I'm fully booked until June! It's amazing!
So after doing the workshop this week I have new new clients booked in, two $800 packages and one $1200.
Within a matter of 2 weeks I had booked 4 programs at substantial rates - a much better result than I'd normally manage, which is to book a couple of sessions for a particular issue. Thanks Helen!
I made over $6K today on two programs, and one is my first 18 week program. This is nearly twice my salary I was getting in my old corporate job per month.
Global Hypnotherapy Leader, Author, Founder of HypnoFit®
Eleni, also known as Helen Mitas is the founder of the world's first global Hypnotherapy clinic, HypnoFit® with 17 Hypnotherapy clinics in Australia, New Zealand, UK, US and Canada.
Helen is the author of the published book Mindset Dominance.
Helen was awarded Hypnotist of the Year 2018 by the Mid -America Conference in Chicago.


Helen has presented and trained therapists in the HypnoFit® Success System across the globe from New York to London. There are over 3,000 Hypnotherapists from over 30 countries who are now Certified HypnoFit® Practitioners & Partners.


In her 53rd year, Helen decided to reclaim her birth name Eleni, as she realised that her birth name reflected the essence of her soul.
Eleni has an unwavering determination to help you believe in yourself so that you can quantum leap into the highest version of yourself & make the greatest possible impact to humanity.
Wellness Futurist, Author, Director of HypnoFit® Global

Marcus has demonstrated his wisdom as an award-winning wellness and innovation expert, speaker, and published author by building his own multi-million dollar business. With over two decades of experience, he's made it his mission to teach and empower entrepreneurs, practitioners, and clients to disrupt the status quo.
Marcus paves the path for his clients to find balance in their businesses through the combination of practical steps and soul-based energetics. He teaches that through a shift in mindset, you can manifest immense abundance while following your soul's calling. His heart's desire is to empower you to unlock your potential to become a profound leader in the wellness industry.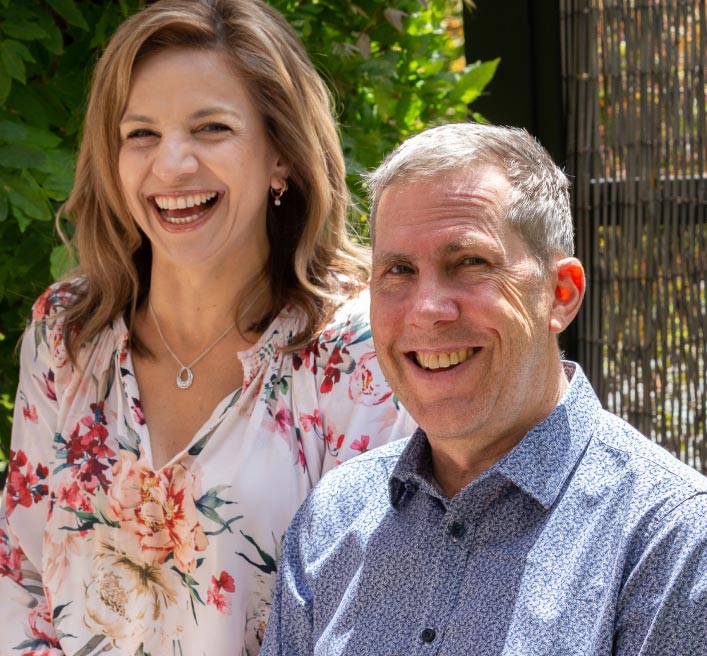 Listen to the whispers of your soul…
The world needs your light.
As hypnotherapists, we share a unique gift with the world. Our soul's purpose helps others step into their soul's purpose… And to be our best, we need to operate from a place of grace and flow.
Whether you're a new graduate or an experienced practitioner, this masterclass will help you elevate to your highest potential as a therapist and create a profitable, soul-based practice with the evolved business techniques of the new world.
Find your flow. Join us today.